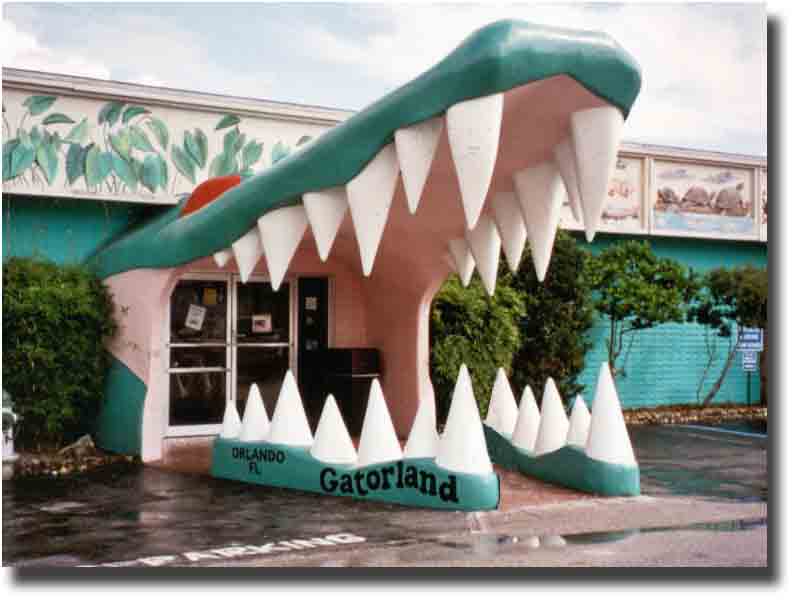 Since 1949, Gatorland has been entertaining guest of all ages. As legend records, Gatorland was financed by viewing the infamous gator Cannibal Jake for just 10 cents in New Jersey. Since then, Gatorland boasts nearly 110-acres of wildlife preserve filled with amazing animals.

At Gatorland's petting zoo, experience close encounters with exotic animals including parrots, exotic birds, and furry creatures living in their own natural habitat.

Enjoy one-of-a-kind close-up action with gators, crocs, porcupines, and much more! Witness the amazing Gator Jumparoo as 500 pound gators and crocs compete for lunch. Jump aboard the Gatorland Express for a amusing journey through the swamps of this tropical oasis, surprises are waiting around every turn.